Resource Library
« Back to Search Results
Upton Chamber of Commerce
http://www.uptonwy.com/upton-chamber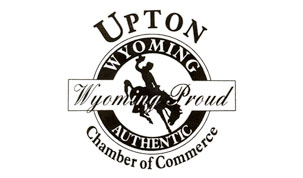 "Welcome to our hometown! Growing up in a small town has its advantages: caring neighbors who come together in times of need; freedom to hunt, fish, go for a walk or ride your motorcycle just outside of town; sunshine and beautiful vistas; a job located where you can run home for lunch. We appreciate those advantages as well as great schools, churches and recreation facilities.
Upton was nicknamed "The Best Town on Earth" back in the early 1900's by Frank Burdick, the local railroad station manager. A little sign was installed along the railway where passenger trains travelled every day. Since that time, all the signs at the entrance to Upton have carried the same slogan. We live here by choice and we work together to help Upton grow and improve each year.
Upton is located between Mt. Rushmore and Yellowstone Park, so stop by sometime, have a good homemade meal, spend the night. Drive a loop tour of the countryside and learn the history. Breathe the fresh air. Live a little!"