Kasaundra Bishop: Fueling Upton's Development and Community Spirit
Wednesday, September 13, 2023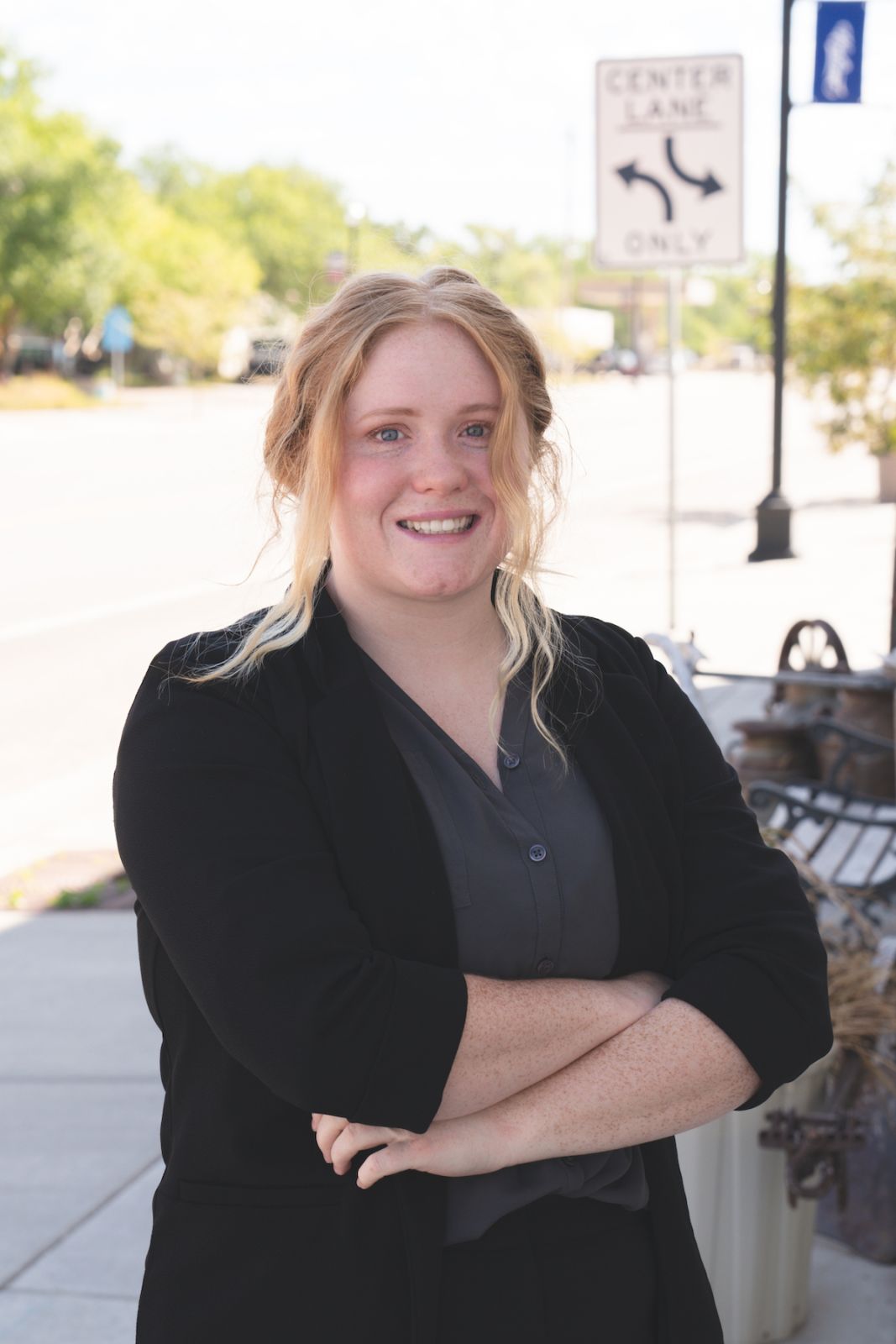 Upton, a small and tight-knit community in northeastern Wyoming, has always had a special place in the heart of Kasaundra Bishop. A recent addition to the Upton Economic Development Board (UEDB) team, Kasaundra brings a wealth of enthusiasm and fresh ideas to her role as an Administrative Coordinator. Her deep connection to the community and her educational background in business administration and human resources positions her as a catalyst for positive change in Upton's growth and development.
The Wyoming Department of Workforce Services has awarded the Upton Economic Development Board a grant through their Workforce Development Training Fund. The Department of Workforce Services offers a range of grants tailored for Wyoming-based businesses seeking to enhance the capabilities of their existing workforce. The internship grant allows businesses to provide individuals with a brief but structured and practical learning experience to improve their work skills, knowledge, and abilities. The UEDB had the opportunity to hire Kasaundra Bishop through this program as an intern, where she can dive deeper into economic and community development in Upton. The Upton Economic Development Board is grateful for the opportunity to provide Mrs. Bishop with a structured learning experience to give her applicable work skills directly related to her major as she finishes her degree at Black Hills State University.
"Upton has always been in my heart"
Kasaundra's journey to the UEDB is a testament to her commitment to personal and community development. A Upton native, she attended high school and actively engaged in community organizations. Her strong attachment to Upton's progress led her to pursue higher education at Black Hills State University, where she specialized in business administration and human resources as an online student. However, life took her on a detour when her husband joined the Marine Corps, leading them to California for four years. The couple has returned to Upton, and Kasaundra has seized the opportunity to contribute to her community.
Kasaundra's role as an Administrative Coordinator at the UEDB has been a transformative experience. She has gained invaluable insights into the inner workings of community development projects, seeing firsthand the intricate processes involved in bringing positive change to Upton. Her unique perspective, transitioning from curiosity about these processes in high school to actively participating in them today, underscores her dedication to the town's progress.
Creating opportunities for the community to come together
One of Kasaundra's primary goals is to foster the growth of Upton's community and businesses. She envisions creating more opportunities for the district to come together through events like the Christmas Bazaar and the Lighting of the Town Christmas Tree, making these gatherings cherished memories for residents of all ages. Additionally, Kasaundra is excited about Upton's burgeoning tourism potential, with a new hotel development on the horizon. Her involvement in marketing the town's attractions will boost tourism, create jobs, and enhance the local economy.
Regarding local business growth, Kasaundra emphasizes the importance of engaging with Upton's businesses to understand their needs better. She aims to identify ways UEDB can support local enterprises by conducting interviews and evaluations, including accessing grants and organizing events that drive foot traffic. Kasaundra's approach is rooted in collaboration, ensuring that every business has the opportunity to thrive.
"Upton has a vibrantly friendly atmosphere"
When asked about her favorite aspects of the community, Kasaundra's enthusiasm shines through. She revels in Upton's vibrant community events like Fun Days, the annual parade, and the farmers market. Her love for Upton's Old Town and its creative, friendly atmosphere highlights her appreciation for the local businesses contributing to its unique charm. Kasaundra's infectious energy and passion for community gatherings reflect her desire to see Upton continue to flourish.
In Kasaundra Bishop, Upton has found a dedicated advocate for community and economic development. Her deep connection to the town, education, and newfound experience make her an asset to the UEDB team. As Upton continues to evolve and grow, Kasaundra's vision and determination will play a pivotal role in shaping its success.